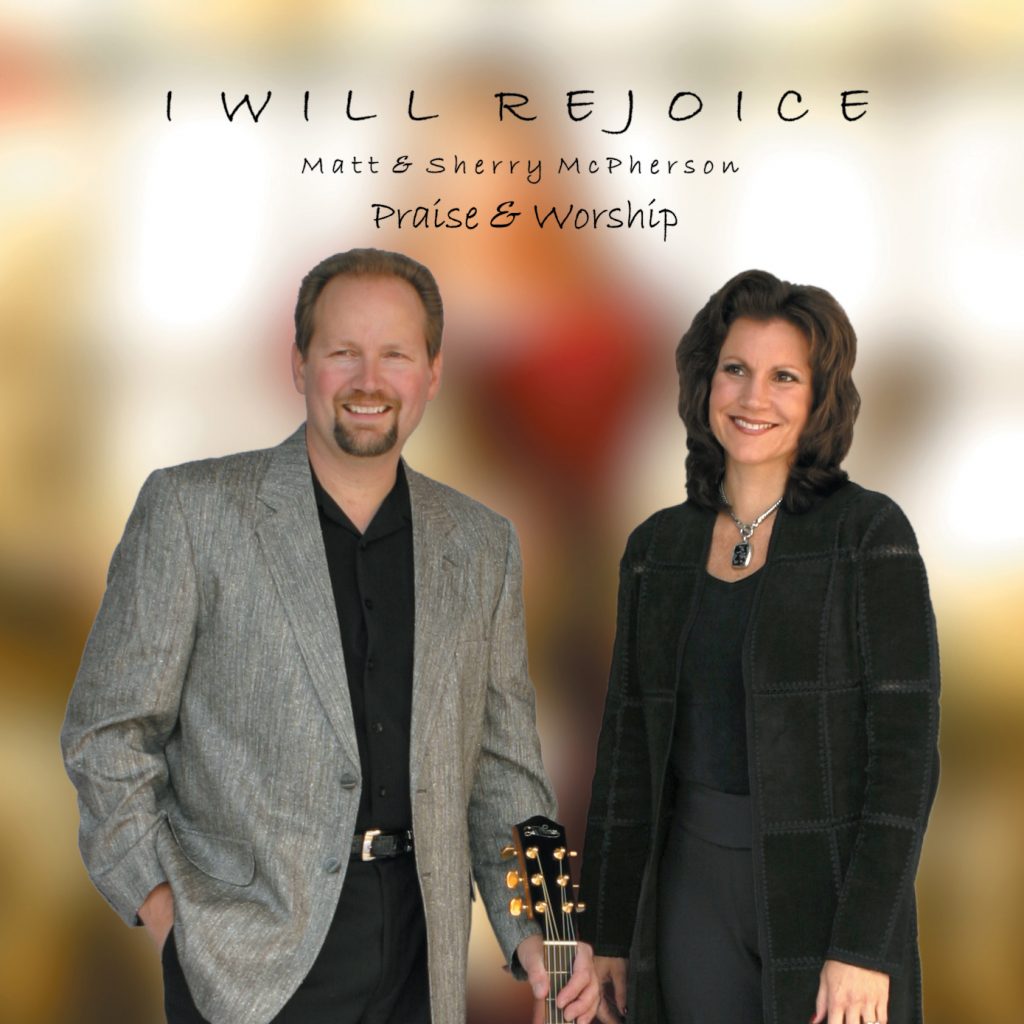 Songs
I Surrender All (4:18)
Victry' In The House (4:05)
Our Weapons of Warfare (4:02)
Sing Hallelujah (3:38)
I Love You, I Need You (4:21)
Search Me (5:32)
I Will Rejoice (3:15)
Love Is A Good Thing (3:34)
Glory to the King (4:45)
You've Won My Love (3:53)
Lighthouse (4:42)
Let Him Be (4:26)
A Salvation Prayer (4:19)
Credits
Produced by: Dennis Patton
Executive Producer: Matt McPherson
Recorded at: Starstruck Studios, Nashville, TN; Paragon Studios, Brentwood, TN; Ocean Way, Nashville, TN; BullDog, Franklin, TN
Keyboard Programming recorded at: Sidekick Studios, Nashville, TN
All lead vocals recorded at: Northwood Studios, Norwalk, WI
Nashville String Machine: Contracted by Carl Gorodetzky, arranged by Chris McDonald
Photos taken by: Shay McCarty and Joshua Abbott, Sparta, WI
Stained glass Pictures taken at: United Methodist Church, Sparta, WI; St. Patrick's Catholic Church, Sparta, WI; Congregational United Church of Christ, Sparta, WI
Cover design by: Shay McCarty, Matt & Sherry McPherson with assistance from Walt Larsen and Richard Scales Advertising, Minneapolis, MN
These songs that have been written by Matt and Sherry create a unique blend of styles. The styles range from modern pop, old style funk, acoustic roots, to orchestrated traditional simplistic ballads, as well as power ballads. This variety can be used in the many different styles of church worship today, therefore allowing a wide audience participation.
For more than 20 years, Matt and Sherry have been involved in leading worship in local churches in the upper midwest. Some of these songs have been penned for a specific purpose for their church. Others have come forth through difficult and trying times, only to be created for drawing hurting heart to the feet of God for refuge, strength, and relief.
Listen and be blessed as you hear the first studio-recorded praise and worship writings of Matt and Sherry McPherson.
People's Hearts are forever longing for more of God. He is forever longing for more of us. We believe through praise and worship, these longings can connect, and a truly remarkable thing can happen. You can encounter the living God. To the true lover of worship and praise, may these songs intensify your time with God. To those who are yet to discover what worshipping God through music is, may these songs bring you to an understanding and desire to worship Him more. May the full purpose of each song be fulfilled in you as you listen and worship. Tod God be the glory.

Sherry and Matt
Buy